A fascinating bit of information from this week's infographic: 35% of intra-Euro flights are now on cheap airlines. In the US we're already fortunate to have a low-cost carrier like Southwest Airlines dominating the skies. To brighten your eyes, and hopefully your wallets, we bring you this week's Cheap Airfare Infographic.
Cheap Airfare Infographic Key Take-Aways:
Low-cost Carriers average 20 more seats per plane–meaning it will be slightly more cramped for you.
Low-cost Carriers quicker turn-around times-this benefits you in that there are often more flight times available to choose from.
Low-Cost Carriers: smaller airports utilized mean you will also save on parking.
Regular Carriers: larger airports may mean more amenities, and that the airport could be closer to you (yet more busy!)
Regular Carriers: sell through several outlets-travel agents and other websites. This means it may be harder to discover a great fair with an airline like Southwest because they are saving some of their money by selling to you directly.
Check out Catherine's post on Scoring Great Deals On Airfare!
Make sure to take a look at the very bottom "graph" of the Cheap Airfare Infographic. I have wondered in the past how Low-cost carriers do it–and this multi-pie chart helps break down how they do! (Click on the Infographic to Zoom In)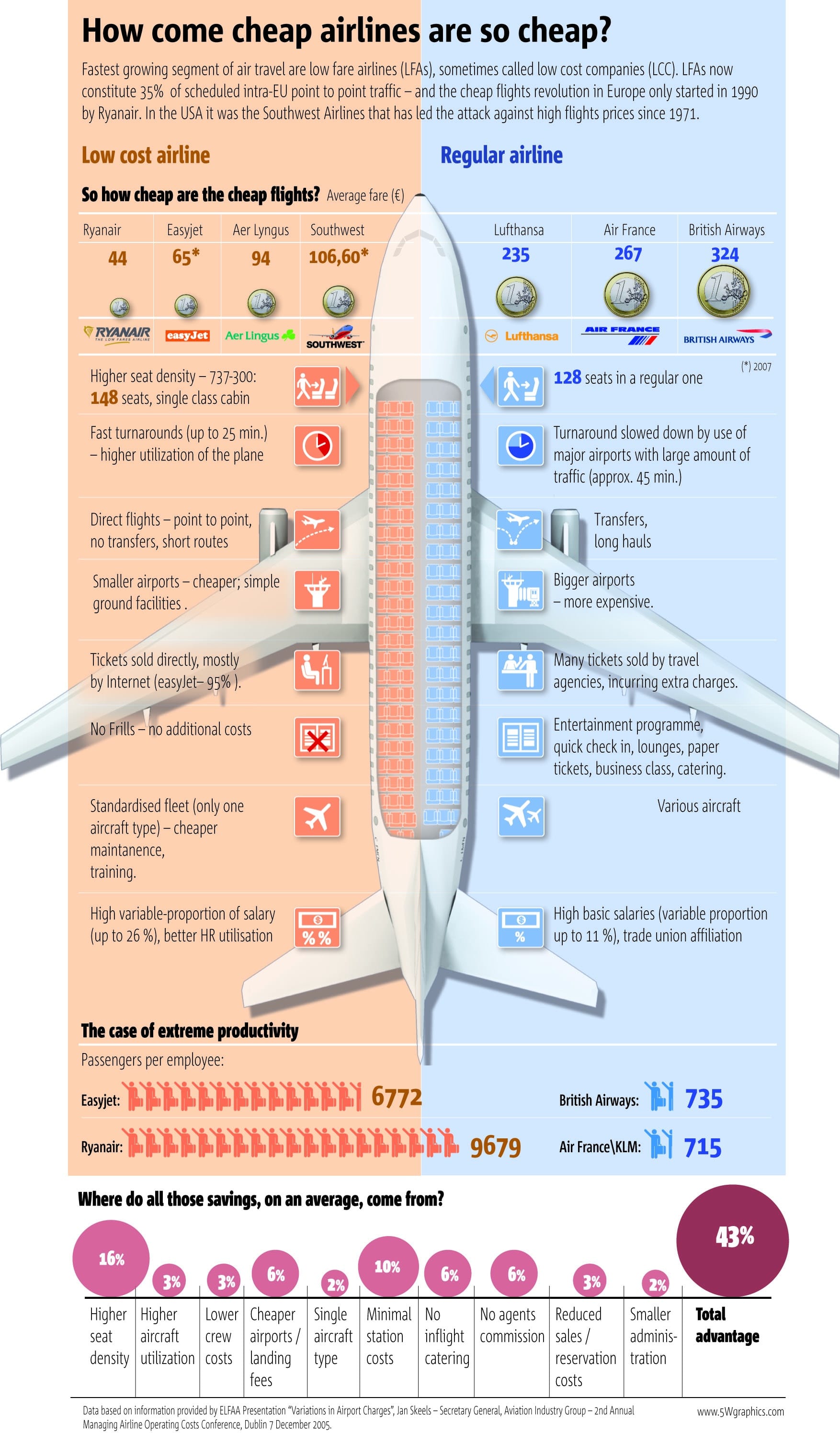 Source
[Featured image courtesy of Justin Mezzell]