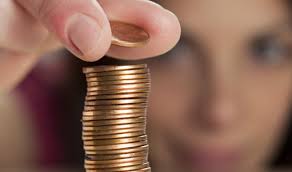 Political and economic turbulence always creates a good number of market opportunities. As a result, 2016's levels of political upheaval were great for investors the world over, who seized on market uncertainty to create profit. The first quarter of 2017 has seen some of this uncertainty return, thanks to Britain's decision to implement Article 50 and hold a general election. So, with this in mind, we'll take a look at the best market opportunities for Q3 of 2017.
#3 Stocks and Shares
The latter part of 2016 saw a no-hold-barred bull run on Wall Street in the wake of Donald Trump's unpredicted election victory. Now, analysts are looking to determine whether this run will continue in 2017.
However, the markets remain uncertain about whether or not this is actually the case. In America, health care stocks have been turbulent thanks to Trump's struggles to repeal and replace the Affordable Care Act. Plus, the future of energy and infrastructure stocks also appears unclear due to budget ambiguities.
Many experts still predict that volatility in the stocks and shares market will take centre stage in 2017. However, expert picks suggest that it could be wise to look towards smaller banks, apparel and retailers if you're looking to trade stocks and shares.
#2 Gold
However, uncertainty doesn't necessarily breed positivity for everyone. Some traders see too much volatility as a threat to their investments, which can certainly be the case if they're not careful.
That being said, this makes safe haven assets a great opportunity for these investors. Traditionally, commodities such as gold hold their value well in times of economic turmoil. With the links between Trump and Russia on the horizon, a forthcoming UK general election, months of Brexit discussions and simmering tensions between America and North Korea (among others), now could be the perfect time to diversify your investments and add gold to your portfolio.
#1 Pound vs Dollar
Finally, if you're a risk taker, then it's worth looking at the forex markets. At times such as these, we see great amounts of volatility in the forex markets, as seen on the trading charts. Due to the continued woes surrounding the Trump Presidency, the UK's general election and the triggering of Article 50, the USD/GBP pairing looks interesting to those who are considering forex investments. The currencies of the two countries are closely linked due to the
Learning how to trade forex is fairly straightforward, too. So you can teach yourself a new skillset and find a further way to diversify your investment portfolio when you begin. Some of the language and jargon may seem a little alien to begin with though if you've never traded forex before, so be sure to educate yourself before you begin.
To conclude, 2016 was incredibly packed full of market opportunities due to political and economic turbulence, particularly with the UK's Brexit vote and the election of Donald Trump. However, Q3 of 2017 appears to be just as filled with opportunities, so evaluate the market carefully and judge the turbulence before you jump in.
Join our newsletter
Get financial tips from a licensed professional directly to your inbox.