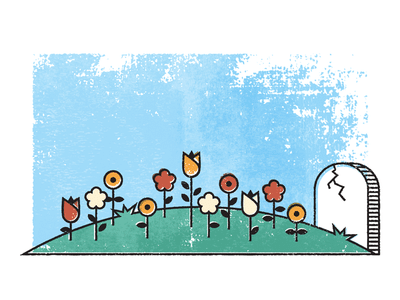 This is a guest post. If interested in submitting a guest post please read our guest posting policy.
It is not an easy topic for many people to think about, but every adult should consider what kinds of decisions they want to make about end-of-life care. Unexpected accidents or illnesses can happen at any time, and no one can predict when or how. It is a responsible and caring choice to think about these issues ahead of time and to draw up legal forms to make your instructions and wishes clear. Otherwise, family members will be forced to make them on your behalf, with little certainty about what you would choose. The court system may need to get involved in some of the necessary decisions, adding stress in an already stressful time. Take the time now to work through these choices, in order to help your loved ones care for you.
Directives for Medical Care
One of the main documents people use to make end-of-life care directives are living wills, sometimes called health care directives or health care declarations. These documents spell out what kinds of care you want to receive and in what circumstances. Medical science can preserve life by way of artificial breathing and feeding arrangements, but you need to think about how long you would wish those arrangements to be continued if you are in a coma or vegetative state. You may want treatments to extend your life in every possible situation. On the other hand, there may be treatments which you do not want to be undertaken, or only undertaken for a limited period of time. These are all extremely personal decisions. The living will gives you the opportunity to consider these questions and make your intentions clear, based on what's important to you.
Health Care Power of Attorney
In addition to a living will, consider creating a health care power of attorney. This document authorizes someone to make decisions regarding your health care, in the eventuality that you are unable to do so. A living will may not anticipate every possible situation, so this document enables another person to make decisions if you are not able to make them on your own behalf. Without this document, in the event you are incapacitated the courts may need to step in and determine who has the legal right to make health care decisions for you.
A health care power of attorney is different from a legal power of attorney, which gives someone power to make legal and financial decisions on your behalf. Consider carefully who you want to take on this role. It should be someone you trust, who has the ability to think clearly in difficult situations. It does not have to be a family member or close relative. It may be beneficial to choose someone who lives fairly close to you geographically, who can keep in touch with your health situation more easily.
Do Not Resuscitate Order
This is a separate document from a living will. It specifies in what circumstances you want to be resuscitated via CPR or artificial breathing, or if you do not want these measures to be taken on your behalf at all. This order can be created in conjunction with other advance directives, or it may be created separately. It can be added to your medical charts by your doctor.
This is a guest post. If interested in submitting a guest post please read our guest posting policy.
Featured image by http://dribbble.com/bhurst